Welcome to Rubicon Wiki
Rubicon Wiki is a collaborative website on everything about AMC's original series, Rubicon. The wiki format allows anyone to create or edit any article, so we can all work together to create a comprehensive database for fans of this series.
About
The show is a conspiracy thriller starring an analyst at a New York City-based federal intelligence agency who is thrown into a story where nothing is as it appears to be.
Latest News
TV Overmind Exclusive Interview with Michael Cristofer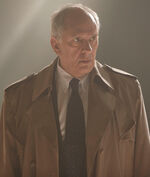 Truxton Spangler is one of the most enigmatic characters on television. The head of national think tank API, the character is one of Rubicon — and television's — most morally gray villains. He's portrayed expertly by Michael Cristofer, a star in his own right: Cristofer is a Pulitzer Prize winner for his play, The Shadow Box, which also won a Tony award. The man's unique portrayal of the character has led to almost universal critical acclaim; there's already Emmy buzz building for both him and his co-star Arliss Howard. I was recently able to speak with Cristofer about his role on the series, which airs its season finale, "You Never Can Win," on Sunday night. Read More...
Featured Character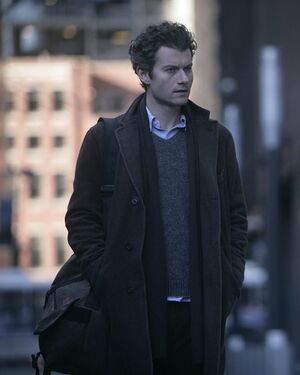 Will Travers is a very clever man who is skilled at solving puzzles and deciphering codes.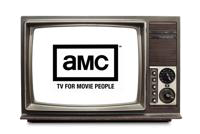 Next on Rubicon
United States -


Season Finale:
"You Never Can Win" aired October 17 at 9pm ET

---
"Wayward Sons" aired October 10 at 9pm ET
"A Good Day's Work" aired October 3 at 9pm ET
"In Whom We Trust" aired September 26 at 9pm ET
"No Honesty in Men" aired September 19 at 9pm ET
"Caught in the Suck" aired September 12 at 9pm ET
"Look to the Ant" aired August 29 at 9pm ET
"Connect the Dots" aired August 22 at 9pm ET
"The Outsider" aired August 15 at 9pm ET
"Keep The Ends Out" aired August 8 at 9pm ET
"The First Day of School" aired August 1 at 9pm ET
"Gone In The Teeth" aired August 1 at 8pm ET

Facebook
Twitter Feed
<
New to Rubicon?
The Community Portal, featuring the forums, chat, active projects, blog and help guides is a new user's best friend. Please visit it today!
Anyone can edit the Rubicon Wiki. Sign up for an account in minutes to begin editing.
Not ready to start editing? Help us by discussing

renaming

,

merging

or even

deleting articles

.
Got an idea for something on the wiki? Not sure who to ask or how to go about implementing it? Check out

Ideas

and post your ideas there.
Have fun, there's always articles to edit on the wiki.
Create an article on this wiki:
<createbox>width=30</createbox>


mainpage-endcolumn />